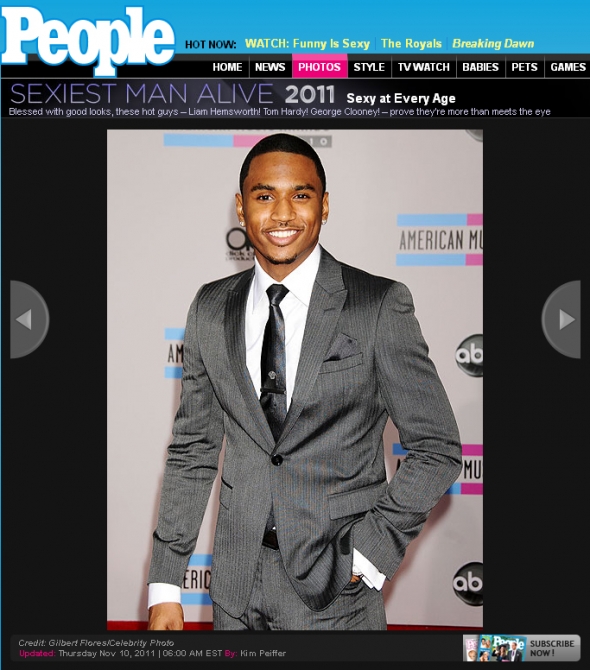 Trey Songz is featured on PEOPLE.COM as one of their '2011 Sexiest Men Alive'! Check out what PEOPLE.com has to say about Trey -
Between his chart-topping collaborations (with Nicki Minaj to Lupe Fiasco) and his chiseled physique, it's no wonder fans throw "bras and panties…as many as the stage can hold!" during any one of the R&B singer's concerts. And while Songz enjoys the attention, he knows exactly what he's looking for when he's ready to settle down. "A woman that's goal-oriented, a woman that has desire and drive," he tells the Singersroom.com.
Check out the post on PEOPLE.com...