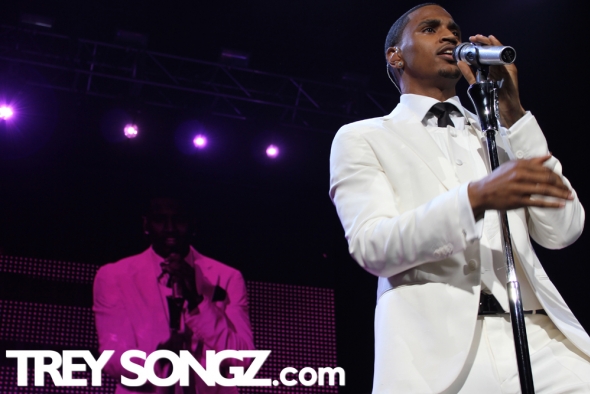 Trey Songz was busy this week working with the Mayor of NY to get kids to class, unveiling his 2nd Times Square billboard and launching the "Love Faces" Tour and music video.
Trey joined Get Schooled, Mayor Bloomberg, Tom Dooley CEO of Viacom, and Magic Johnson to kick off their new "Wake Up! NYC" campaign, which combines technology and social networking with star power to get our youth out of bed and into school. Check out the pictures below of Kevin Liles, Mayor Bloomberg, and Trey at the event. For more info on WakeUp! NYC, visit schools.nyc.gov.
In addition to kicking off his sold out Valentine's Day Weekend "Love Faces" tour at the Theater of Madison Square Garden with supporting act Lloyd, Kodak unveiled Trey's second billboard in Times Square. The young R&B singer is now the first to have TWO billboards up in the city's biggest tourist attraction. His Rocawear Billboard has been up since September of last year and will soon be refreshed with an image from the new spring campaign.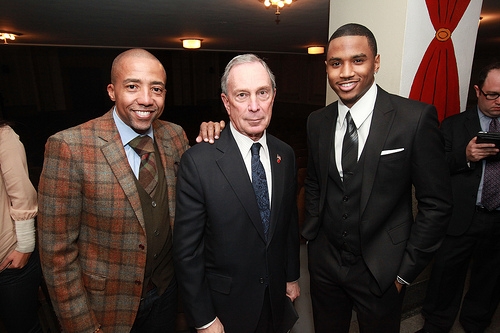 Kevin Liles, Mayor Bloomberg, Trey Songz. Photo Credit: Spencer T Tucker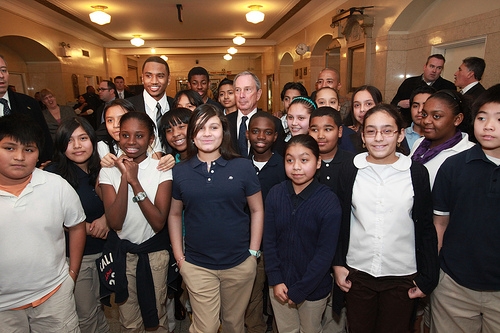 Photo Credit: Spencer T Tucker