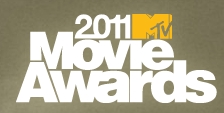 Lupe Fiasco and Trey Songz will take the stage TONIGHT at the 2011 MTV Movie Awards to perform their collabo song "Out of My Head" for the first time together on television! The track is off of Lupe Fiasco's LASERS, available on iTunes HERE.
"'Out of My Head' is such a dope song and easily one of my favorite collaborations to date," Trey Songz said in a statement. "When Lupe first played the track for me I knew it was going to be a smash, and I'm happy it's been received so well. The MTV Movie Awards are such a special event, and Lupe is a great performer, so I am excited to be able to do the show with him."
"I'm excited to be performing on this year's MTV Movie Awards," said Lupe Fiasco. "I'm looking forward to putting together another special performance for my fans."
The 2011 MTV Movie Awards will be hosted by actor/comedian Jason Sudeikis and will be broadcast live from the Gibson Amphitheatre in Universal City, California, TONIGHT Sunday, June 5, at 9 p.m. ET on MTV. Head over to MovieAwards.MTV.com for more info on the 20th annual MTV Movie Awards!