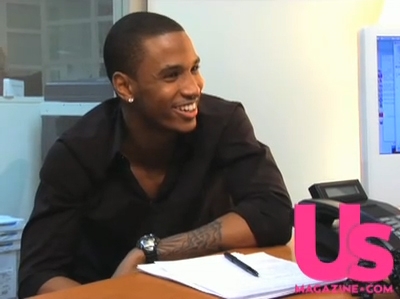 While Usher is still fiddling around in the studio and Chris Brown is disabling his Twitter account, Trey Songz has glided into the male R&B crooner top slot.
Not only is he nominated for a Grammy this year for Best Contemporary R&B Album, but he's about to embark on a big tour with Hova himself. And the girls were swooning big time when the soul star popped by my office for a surprise visit on January 14.
Luckily, the UsMagazine.com camera crew was ready to capture it all as they caught up with the "Invented Sex" singer two days before he taped his scorching performance on the BET Honors show.